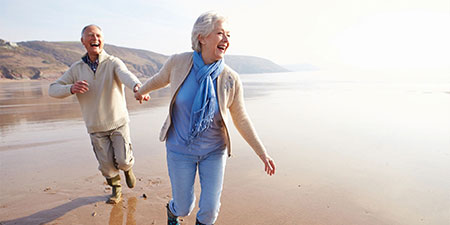 Capable management from our advocates, who are skilled and dedicated fiduciaries.
If you have formed a trust in Florida and are searching for a capable administrator, the professional fiduciaries at Estate and Guardianship Management Services, Inc. are prepared to help. We manage real property and financial holdings with meticulous care.
What is Trust Administration?
A trust is a legal document drafted for the purpose of holding assets.  The person or persons that draft the trusts are generally referred to as the grantor(s) or settlor(s).  At the time of creation, the grantor(s) will customarily serve as trustee of the trust.  The trustee of a trust is the fiduciary that is duty bound to manage the assets held within the trust.  At some point in time after creating a trust, the initial trustee will cease to serve as trustee of the trust.  This could be due to the trustee's death, incapacity, inability or unwillingness to continue serving. When this occurs, a successor trustee will assume responsibility for managing the trust assets.
Successor Trustee Responsibilities
The successor trustee has a legal obligation to administer the trust according to its terms as set forth by the grantor. These tasks can include prudent management of assets, managing real property, payment of debts, and preparation of tax returns, accountings and proper distributions to beneficiaries.
The professionals at Estate and Guardianship Management Service, Inc have served as trustees for trust estates of all sizes.  The relationships they have developed over years of professional experience with attorneys, financial advisors, and tax professionals enable them to efficiently administer trusts. This helps ensure that the grantor(s) goals are met and beneficiaries are satisfied.
Our trust administrators provide personalized service to fit your specific needs.
Contact our professional advocacy service in Punta Gorda, Florida
Estate and Guardianship Management Services, Inc. is a professional estate management service for seniors in Florida. We serve in several capacities to help ensure that your loved one enjoys the highest possible quality of life and that their finances are in order.
To schedule a free consultation, call 941-743-4151 - or -

contact our office online

.